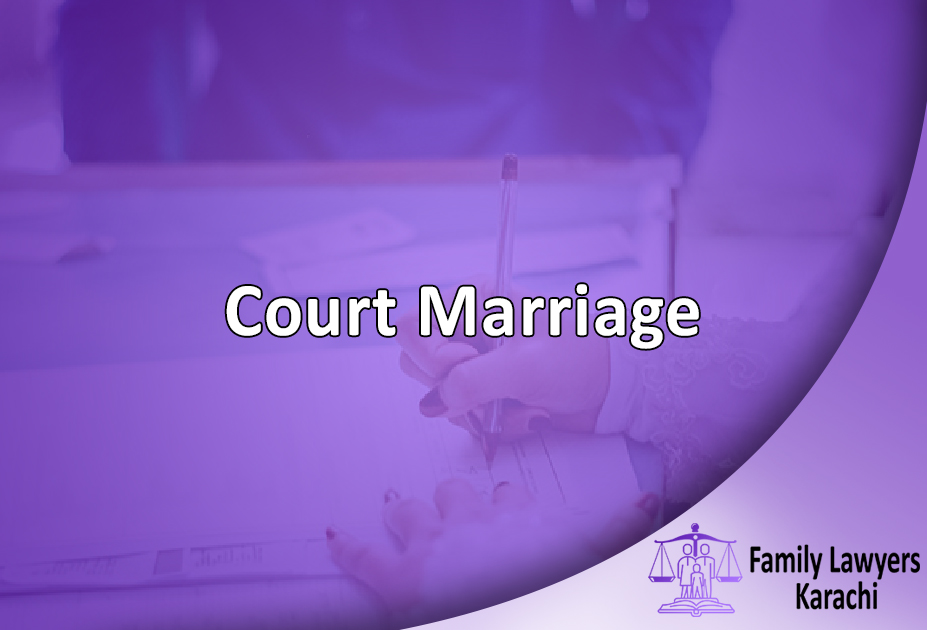 Court Marriage Procedure, eligibility and Cost in Karachi
If you are planning to marry someone you love and your family is against it, what would you do? You would definitely think about going for a court marriage. But do you know the correct procedure, eligibility criteria and Cost for court marriage in Karachi? If not then this piece of informational article is for you.
Court marriage procedure
For a court marriage in Karachi, the couple should follow these steps
One of the first and most important steps of all Muslim marriages is a Nikah. Once your Nikah is done there is no one who can disregard your marriage. Therefore, you should first ensure that you get your Nikah done as soon as possible. For Nikah, you should have 2 witnesses and a Nikah registrar who will register the Nikah. However, if you are afraid and naive you can hire a lawyer and he will get your Nikah done on his own.
Nikah Nama is an important document especially in cases of court marriage so make sure to get your hands on Nikah Nama at the earliest.
Submit an affidavit of free will
If the girl has left her home, she must submit an affidavit of free will. This affidavit states that the girl has left her home and married out of her own wish. It also states that no one has abducted or forced this Nikah on her, and she has not stolen anything from her parents. This affidavit will protect the girl's right to marry anyone of her choice and will also give the court a reason to believe that she has not been abducted.
Record statement in court
This step is also important as your family might not be happy about your court marriage. Therefore, you can Record your 164 statement before the magistrate and state that the marriage has happened out of love and nobody has forced it on any of the partners.
Seek police protection from families
This step is optional, and should only be taken if the families are threatening you. By seeking police protection, you will be safe from the life threats and other threats that your family is making.
Eligibility criteria for court marriage
The eligibility criteria for court marriage in Pakistan are very simple. You just have to fulfil the following requirements
The boy should at least be 18 years old or above
● The girl must at least be 18 years old or above
● Both must have a CNIC or B form
● Both should have their consent to marriage
Court marriage Cost
If you are from Karachi and are worried about your court marriage expenses do not stress as court marriage in Karachi is not that expensive. You will mainly have to pay for a Nikah registrar and a few legal documents including your marriage certificate, affidavit etc. However, if you hire a lawyer and go for the complete court proceedings then you might have to raise your Budget a little. And, if you need reasonable and on-budget court marriage lawyers or consultants you can call us anytime.